Ecolumber Food commercialises 4 own brands Air Nuts, 7 Daily Nuts, DLU Nature and Sensifruit. Each with their own characteristics and aimed at different target populations, always with maximum quality above all.
A new product, innovative, healthy and with a delicious taste to the dried from which it is made. These are the snacks that allow you to enjoy without feeling guilty.
Your healthy nuts and dried fruit Crunch.
airnuts.es
A mixture or almonds, cashew nets, walnuts, and red and blue bilberries with a high content of vitamin E, Omega 3 acids, and fibre, and a source of proteins that contribute to conserve and increase muscle mass.
7DailyNuts wants to help you maintain your health every day.
7dailynuts.es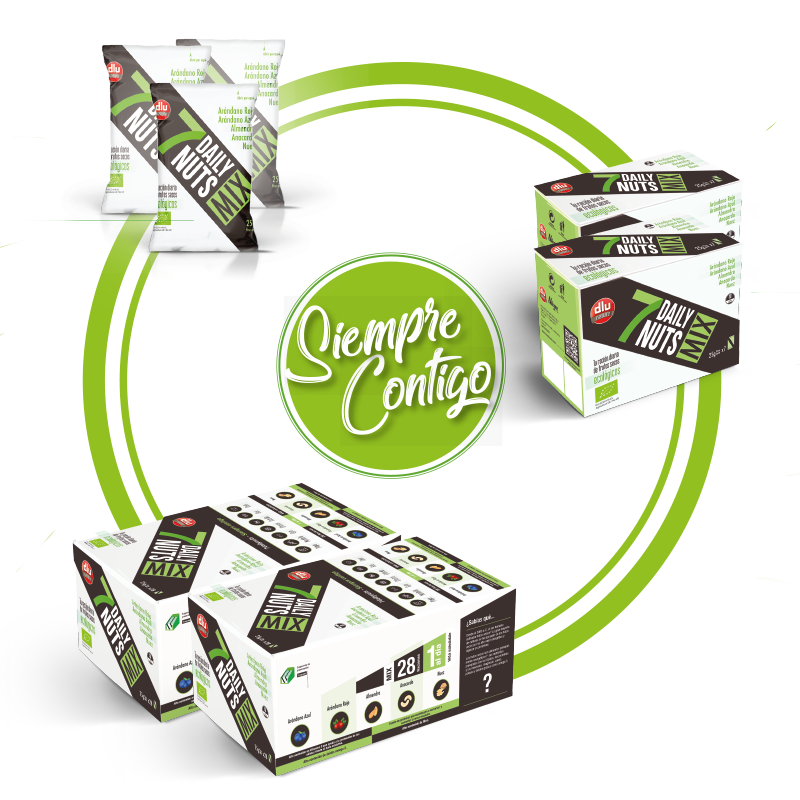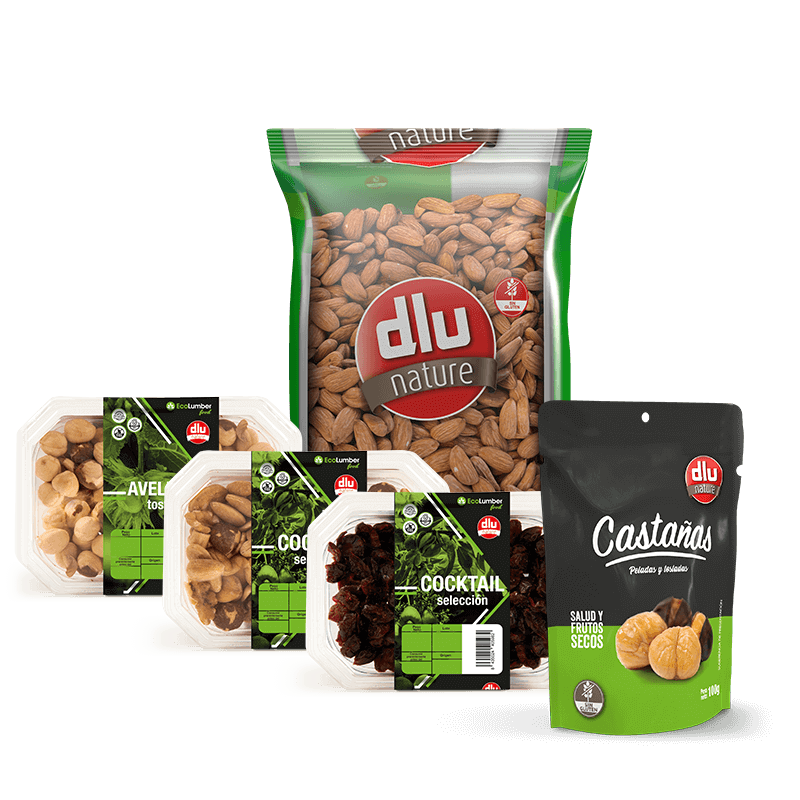 DLU NATURE selects, prepares, packages, and distributes dried fruits, desiccated, and dehydrated, extra-soft fruits for the end user, as a product range especially designed for catering.
All the products prepared and packaged by DLU Nature are gluten free.
dlunature.es
This is 100% dehydrated extra-soft fruit with a high energy content and that is ideal for being consumed as a Snack. 60G of Sensifruit is equivalent to 250g of fresh fruit. With much less quantity you obtain much more energy.
You will be surprised of the normal fruit that there is in each package.
sensifruit.com